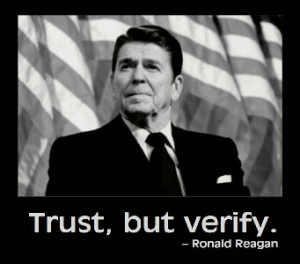 Real estate crowdfunding is a great way to add real estate to your investment portfolio. Hundreds of millions of dollars are now being invested this way every year. Before you make your first (or your tenth) crowdfunding investment make sure you've done your diligence. This short guide will demonstrate some ways to use this site's research tools to help with this process.
The Importance of Due Diligence: It's Your Money
Due diligence is the process of "doing your homework" before choosing an investment. The goal is to review the assertions and assumptions behind an investment
before
you commit any of your hard-earned money. The various crowdfunding platforms will perform some level of diligence on the opportunities they list on their websites, but it's
your
money at risk, not theirs.
When to Complete Diligence: Give Yourself Time
Give yourself enough time to finish your diligence before making any decisions. If a crowdfunding site is pressuring you to make a decision too quickly, move-on to another opportunity - there will always be another one. Ultimately, how much time you need depends on you and your schedule.
Getting It Done: Using The Research Tools

Let's get started: enter a property address on
the property research page
and use the tips below to guide your research.
Property layout and construction
Low-rise or high-rise? Glass or brick? Residential or commercial?
Switch to the satellite view and zoom in as much as possible. Does the layout and appearance of the site match the provided description?


Garden style apartments with outdoor swimming pool

High rise urban apartments

Community amenities and attributes
Convenient to shopping or a hospital? Lots of environmental cleanups? Close to other large cities?
Make sure a residential property is convenient to shopping that will attract tenants or that an office location is easily accessible to commuters. Page 9 in the downloadable research report will give you all this information, and more.

Nearby destinations

How local residents commute to work

Check local rents and home values
For residential investments, check to make sure the rent projections make sense given the location's income and market-rent trends. Pages 4-6 of the research report will give you plenty of data to review.


Local housing values and household income

5-year home value trend

Demographic trends:
Check to make the community is attracting residents and the population is growing. Review the top employment sectors on page 8 of the research report for guidance on potential demand for commercial properties.

Local population growth

Local employment sectors

Pro tip: On the cusp of growth?
Throughout the research report you will see color-coded maps covering a 5 mile radius around your research subject. Areas colored in shades of

blue

are on the low-end of the scale; areas in

red

on are on the high-end.
Pay attention to properties located on the border between red and blue areas: these may be poised for explosive growth as new businesses and residents are priced-out of expensive red areas or doomed to failure as the economic doldrums affecting the blue areas creep into the red areas.
Special limited time offer:
Use discount code '
crowd2016
' in your shopping cart to save 15% on all your reports.
Get started now.
Limited Time Offer
Use discount code 'crowd2016' in your shopping cart to save 15% on all your reports.