2014 was a great year to be invested in REITs. Aside from a dip in September, the theme for the year was "up, up, up!" For the entire year, the REIT sector (as represented by the Vanguard REIT ETF VNQ) rose approximately 35% in value.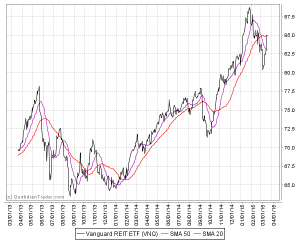 However, in the stock market as in physics, what goes up must come down. Starting in January, REITs began to sink – losing roughly 8% in two months.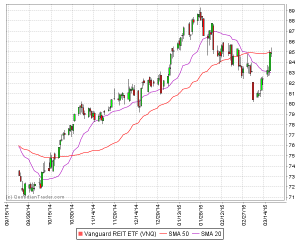 Is the bull-run over? Probably not – prices have been firming up over the last couple of weeks. It's unlikely we'll see the same growth we did last year, but there's no clear reason to abandon hope for the sector. Expect to see increased volatility as the market digests upcoming interest rate changes and prepare to spend more time figuring out which individual REITs are likely to outperform this year.
This article was originally published March 20, 2015 at Seeking Alpha.